How to get manufacturer prices in small quantities?
It's no good if you have to order a container load to get a price break and we all know that it's impossible to buy small quantities with manufacturer prices since it's a real business.
What we do is that we gather international buyers together to purchase a minimum amount in order to cut down the prices. All you need to do is sit and wait for other buyers to join you. It's simple and easy!
Bulk Price Guaranteed !!

⇒Current Buyer : 5
♦ GPS Receiver LGSF2000 ⇒

Next Product
So, what exactly makes a GPS device good in this crowded market? Important features include a large readable display, a variety routing options, built-in maps, a large points of interest (POI) database, and most importantly, a strong receiver. The SiRF Star III GPS receiver has become the defacto standard for GPS devices because of its fast Time to First Fix (TTFF)- the time it takes the receiver to find its position in a new location- as well as its ability to acquire and maintain a signal even in dense urban environments. (Power consumption is said to be under 15 mW, in 1Hz (map updates every second) tracking mode and acquisition sensitivity is rated at -158 dBm in assisted GPS (A-GPS) and autonomous hot-start modes, and -160 dBm when tracking.) Pricing, an important consideration for most people. LGSF2000 seems to have the both advantages. LGSF2000 is a GPS receiver that is made in Taiwan, where most of the GPS devices are from.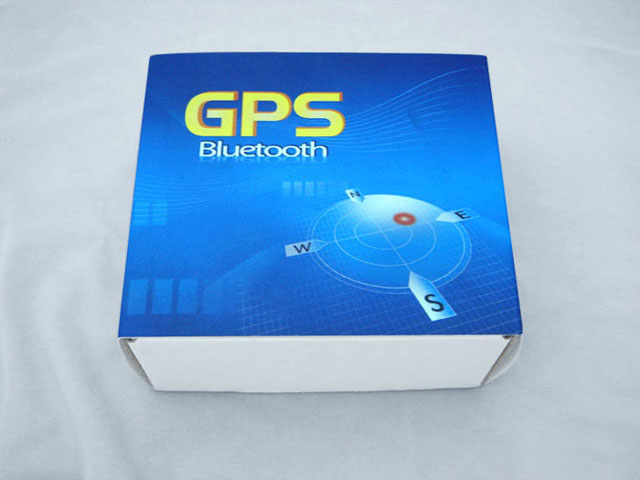 The size of the container is 15.6cm(length)x13.8cm(width)x7.4cm(height).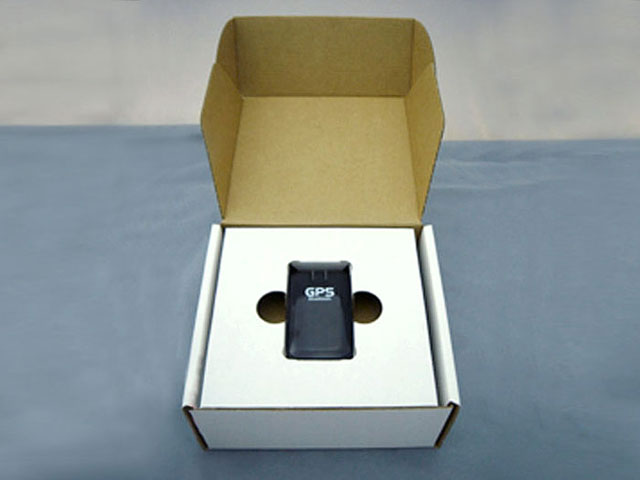 After you open the box, you can see a GPS receiver sitting there. Its size is 41(W) x 72(L) x 22(H) mm, weight 80g with the battery.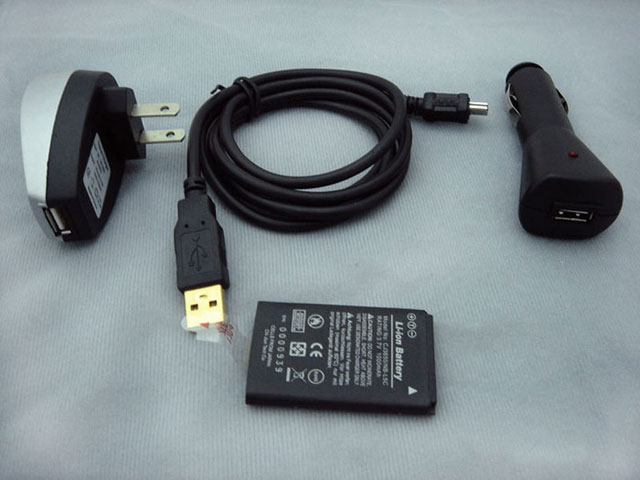 The package contents GPS receiver, rechargeable lithium-on battery, Cigarette lighter adaptor, power adapter, USB cable and user guide.
For your battery to reach optimum performance, it is recommended to recharge the battery for 10-12 hours for the first time.
Battery Specification
Form replaceable rechargeable lithium-ion battery
Current consumption 3.7 V
Load impedance (after package) 30 – 70 ohms
Weight 23 g
Max. charge ampere 1.0 A(1000mA)
Charging circuit 4.20 ± 0.05 V
Charge CC/CV
Operation temperature range charge:0~45°C / discharge:-20~+60°C
Storage temperature range
within 1 month:-20~+60°C
within 3 months:-20~+40°C
within 1 year:-20~+20°C
2.2.6 Interface:Communication with host platform via Bluetooth Serial Profile v2.0, auto-adjust transmission velocity NMEA 0183 2.2. ASCII output format (GPGGA, GPGLL, GPGSA, GPGSV, GPRMC, GPVTG).
Bluetooth GPS receiver is a compact design with internal passive antenna, with Bluetooth wireless technology and build in flash based firmware. Without any wiring requirement GPS receiver adds GPS positioning capability to any Bluetooth enabled device with lower power consumption. The high performance and high sensitivity to -159dBm may survey 20channels all-in-view tracking by the cold start. With the LED indicators, user may get the statues of power, Bluetooth and position surveying. Bluetooth GPS receiver supply an incredible high sensitivity for acquisition and superior navigation performance in urban, canyon and foliage environments. The applications include vehicle tracking, fleet management, chart, location-based Services security, marine navigation and agriculture.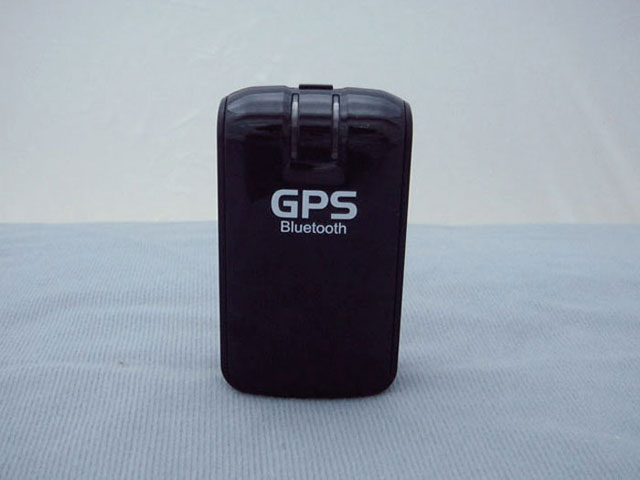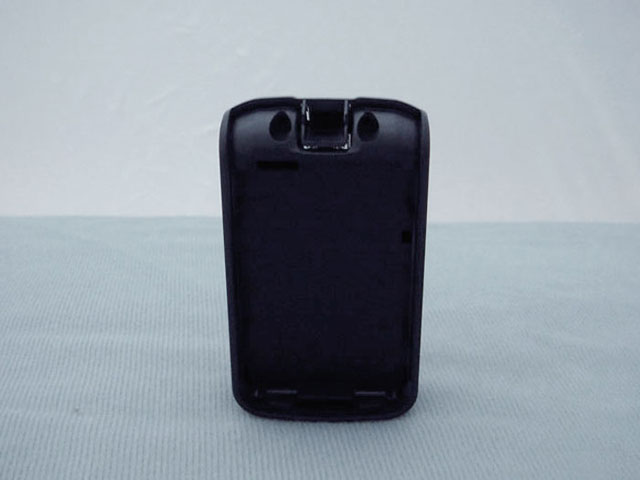 Product specification
Internal passive antenna and GPS receiver
2.2.2 power source
Input charging circuit:5v DC
Lithium-ion battery:+3.7v
2.2.3 GPS specification
Chipset:SiRF Star III with high performance, low power consumption
Channels:20 channels all-I –view tracking
Support Standard:NMEA-0183
Hot start:1s (average)
Warm start:38s (average)
Cold start:42s (average)
Acceleration:4g max..
Altitude︰18000m max..
Reacquisition︰100ms
Velocity︰515m/s max..
Position accuracy︰10m 2DRMS
Reacquisition Time︰1 microsecond synchronized to GSP time
2.2.4 Bluetooth specification
Wireless requirement Compatible with Bluetooth devicesv1.1 v1.2 v2.0
Bluetooth standard all transmission standard w/ extend standard SCO
Bluetooth profile Serial Port Profile (SPP)
Frequency range 2.4 GHz public free channel ISM
Transmission range (by open space) 10m (30feet)
Input sensitivity < -85dBm
This Equipment has been tested and found to comply with the limits for a Class A digital device, pursuant to part 15 of the FCC Rules. These limits are designed to provide reasonable protection against harmful interference when the equipment is operated in a commercial environment. This equipment generates, uses, and can radiate radio frequency energy and, if not installed and used in accordance with the instruction manual, may cause harmful interference to radio communications. Operation of this equipment in a residential area is likely to cause harmful interference in which case the user will be required to correct the interference at his own expense. FCC ID:UH6-LGSF3000
Other Certificates:
BQB - Bluetooth Qualification Body
R&TTE - Radio and Telecommunications Terminal Equipment
CE - European Union Regulatory
FCC - Federal Communications Commission (FCC) Statement
Bulk Price Guaranteed !!

⇒Current Buyer : 5

go to »
Article
|
Next Product